Progressive Cities & Neighborhood Planning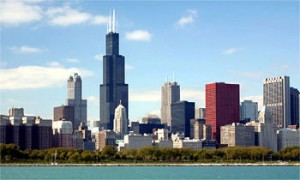 Welcome to our online resource about progressive cities and neighborhood planning.
In the late 1960s, cities faced urban policies that tolerated job losses and neighborhood decline. Despite this national retreat from public sector commitments, a few cities fought back by opening their city halls to wider participation and by redistributing resources to poor neighborhoods. Some of these neighborhoods began doing their own planning, resulting in new city policy directions, new voices, and new services, taking up some of the slack left by public cutbacks. In other cases the initiatives came more from city hall but in all cases there was a balance. We provide main coverage from the 1970s into the 1990s, and are adding material up to the present.
This website supplements archival collections and scholarship as follows:
Posts are entered periodically to supplement, comment on and generally elaborate a larger set of resources…
is an effort to preserve and collect the historical record of these initiatives, to engage scholars in researching them, and to stimulate and support related collections at the sites where the material is generated. We provide static pages (updated occasionally) for the particular cities, neighborhoods, organizations and people covered, along with links to key documents and a bibliography.
consists of 12 cubic feet of documents and other resources, and is held at Cornell University Library's Division of Rare and Manuscripts Collections (RMC). It includes many of the works referenced in the Project, and has been exhaustively indexed. Access is open to the public.